So yea, just earlier today, I have beaten the Main story of Pokémon Insurgence for the very 1st time. Im here to give my concise feelings about the Pokémon League. I will go in order which I battled them and give notes about each Battle.
With further ado, let´s begin.
Kayla, the Baton Pass specialist
This battle was even easier than I expected. I already had Taunt on my Flotzel, my fastest Mon, but when she snet out her Slowbro as her 2nd Mon and I was able to 2KO it with Delta Gardy, there was NOTHING stopping Mega Delta Bisharp from sweeping.
Ez claps except for the Sylveon.
London, the Trick Room Specialist
Also another easy one. He only had 2 Trick Roomers, and I stalled out the 1st one until TR ran out. After that, I went ahead and mopped the floor with the rest of his team with Delta Gardy and Giratina. But the Jellicent stalled out for time with Recover.
Yuki, the Hail Specialist
This was perhaps the hardest Elite Four member. Mostly becasue her Mega Cryogonal hit hard and the heavy Hail damaged my Mons a lot. Once I figured out she can do nothing to my Gardevoir, I was good to go. Floatzel took care of most of her team.
Eduard, the Sandstorm Specialist
As far as I can remember, this was the longest battle. Mostly bcuz his Mons were bulky and the Sandstorm damage took a textbox each. But, then again, I had a Choice Scarfed Floatzel with Aqua Tail, so I eventually wore down everythign he had and finished him.
Heck, even my Typhlosion was pretty usefull here.
Reukra, the Pokémon League Champion
Reukra´s 1st Mon, Armored Tyranitar was taken care of with a couple of Power-Up Punches from Delta Bisharp.
Next up came out Shadow Mewtwo, and after a lot of damage taken on Mega Venusaur, I keeled it with Moonblast.
Delta Haxorus was up next, and he got 2KOed by Giratina´s Thunder. Nothing much to say.
Following him was Kyurem, and this was the 1st obstacle. Right off the bat he took out Giratina and did heavy damage to Floatzel before dying.
2nd to last, he sent out Mega Flygon, and this was the main killer. he killed Delta Gardy and Floatzel, but I managed to kill him off with Moonblast eventually.
And finally, his ace, Delta Volcarona hopped out of the ball. I first sacced off Delta Bisharp so I could revive Floatzel. I got super lucky, landed both of my Aqua Tails and killed off the bug.
Hall Of Fame Pics.
These are the bois and gurls who helped me get where I am...
THE TEAM´S MVP, SHADOWS THE DELTA BISHARP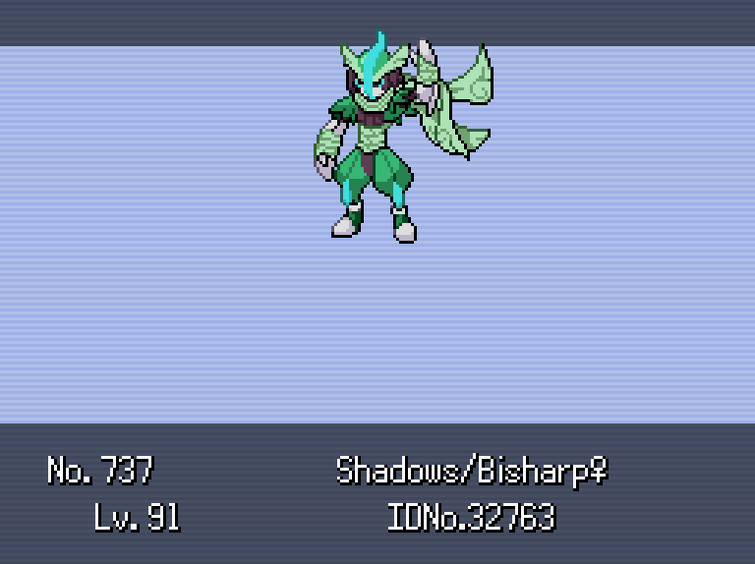 THE KIND FATHER AND TONK, CRUSH40 THE DELTA VENUSAUR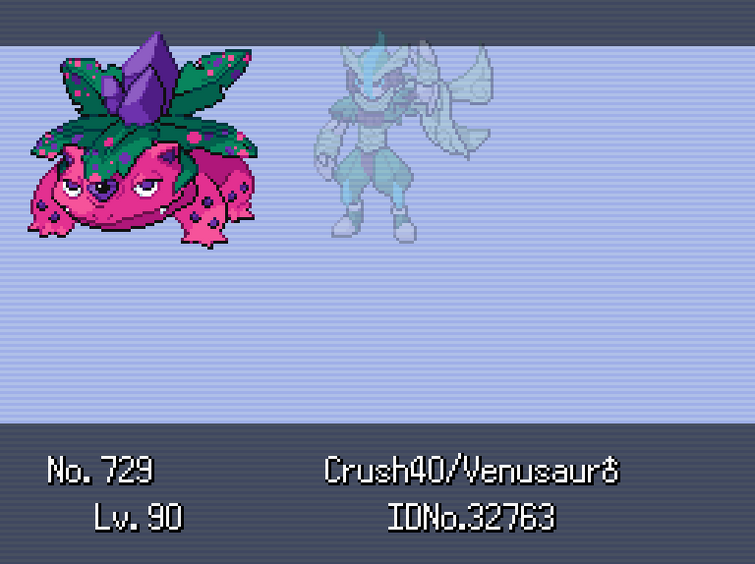 THE FLYING-TYPE KILLER AND SWEEPER, PERMAVOLT THE DELTA GARDEVOIR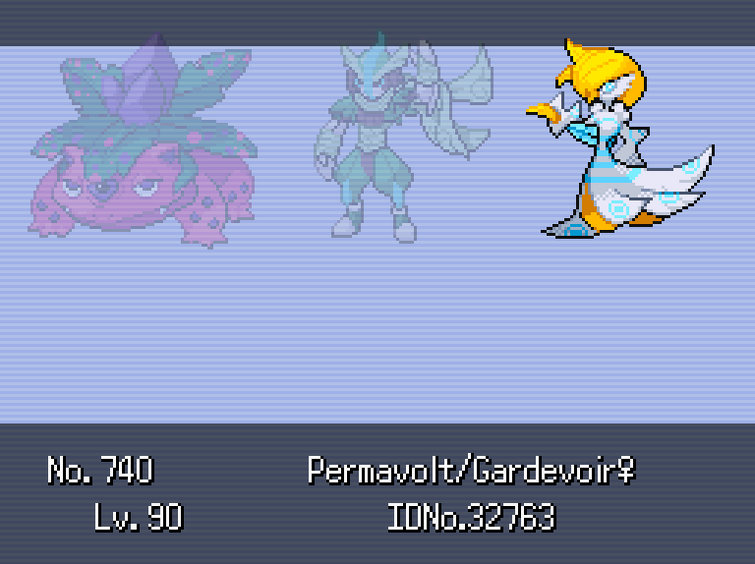 THE RETIRED MEGA AND HEAVY HITTER, BAKUGOU THE TYPHLOSION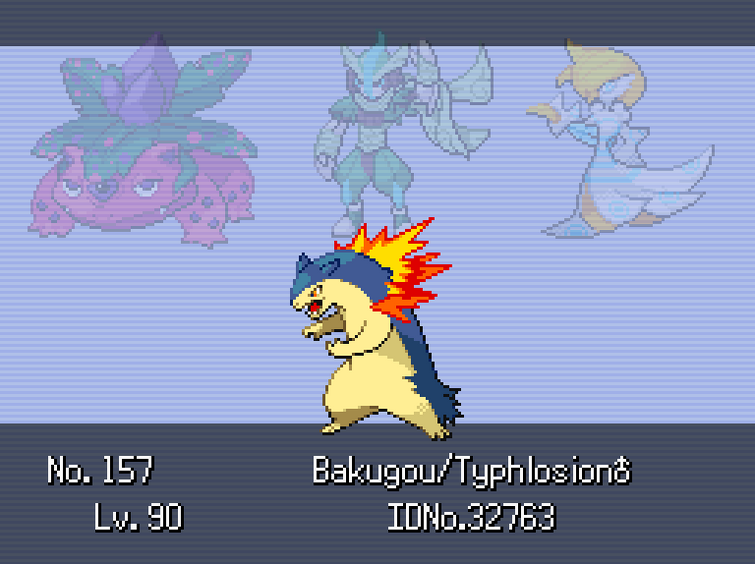 THE NYX BATTLE MVP AND SPEEDIE, TAILS THE FLOATZEL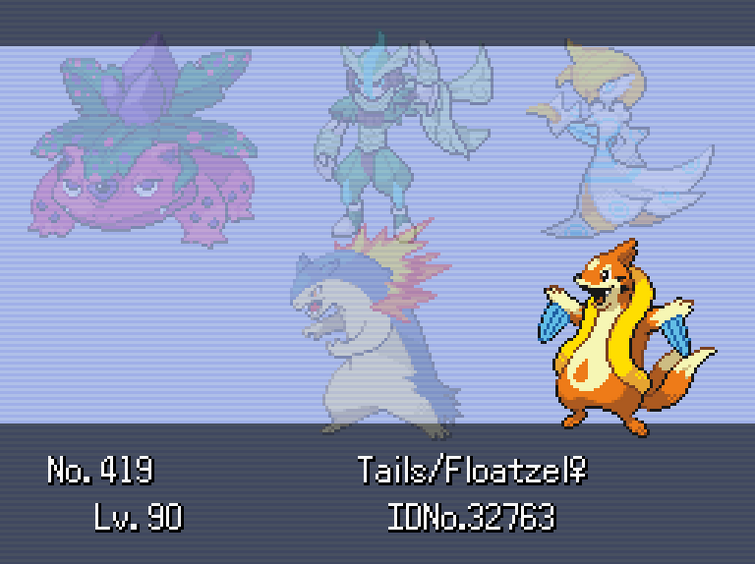 AND FINALLY,
THE LEADER AND THE ULTIMATE LIFEFORM, MEPHILES THE GIRATINA
AND TO MENTION THE FALLEN SOLDIERS
THE ABYSSAL CULT KILLER, SNOOK AND THE INFAMOUS TELEPORTER, BIRDDDDD

I have officially beaten Pokémon Insurgence.