Welcome to the Loomian Legacy Wiki!
This is created to document information and discuss the Loomian Legacy game series. Here you can find the latest information about the game, Loomians, and much more. This is a wiki where anyone can contribute to this community and add to the growing source of information about the game. Follow @Llama_Train_S or join the Llama Train Studio Roblox group for updates on the game.
The Underwater Mining Vessel & Route 8 update has been released! See the update log for more info.
Only staff members are allowed to create pages, but anyone can edit them after they are published. If you would like to help write new pages, have a look at the drafts.
"A new adventure is in development by Llama Train Studio."
Loomian Legacy is a series of Roblox games, currently in development by Lando64000, Tbradm and many other talented developers in the group Llama Train Studio, released on July 20th, 2019, with additional content updates gradually rolling out. The game revolves around Loomians which are unique, fictional, animal-like creatures that have their own specialty. Trainers capture, bond, and battle with them to learn more about these creatures while growing up alongside them.
Celestial Combat
Type: Mind
Power:90
Ec:50
Accuracy: …
Teroar10
•
Toxic Water is a Move introduced in Te.roar.10 up…
Teroar10
•
Toxic Water is a Move introduced in Te.roar.10 up…
!! THIS IS AN ARCHIVE FOR MY PAGE, IF ANYONE WANT…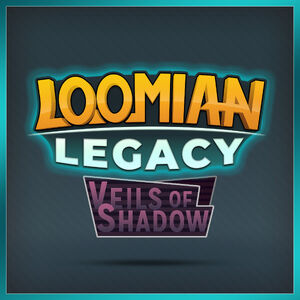 There has been a total of 176,289 edits on this wiki since it was created on January 20th, 2019, and it has 268 active members editing, commenting, and helping out. There are 767 articles on this wiki, but we always need help!